CNN) — In August, al Qaeda's propaganda arm released a video starring the German rapper Deso Dogg.
Wearing combat fatigues and standing next to a waterfall in Syria, Deso Dogg raps in German calling on others to join the jihad and "to make an effort for Paradise."
Deso Dogg, whose real name is Denis Cuspert, is one of several dozen German citizens who have fought in Syria.
Their move to Syria marks an important shift in the focus of global jihadists. Videos by German militants training with groups associated with al Qaeda during 2009 and 2010 were invariably taped in the Afghanistan-Pakistan border region.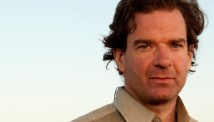 Peter Bergen
That region now is largely shunned by foreign militants partly because of effective CIA drones strikes and partly because Syria is now the destination choice for jihadists from around the world.
Deso Dogg is one of the many thousands of foreign fighters who have been drawn to the jihad in Syria against the regime of Bashar al-Assad over the past three years.
This group includes an estimated 800 to 900 from Europe, mostly from Germany, the United Kingdom, France, the Netherlands and Belgium. A handful of Americans have also fought in Syria.
The concern, of course, is that these militants will swap business cards and will acquire arms training and bomb-making skills and will return to Western countries and carry out acts of terrorism.
This is what happened after the war in Afghanistan during the 1980s. Arab veterans of those wars formed the heart of al Qaeda and affiliated groups. Osama bin Laden fought in the Afghan War against the Soviets and then founded al Qaeda, which subsequently, of course, launched the 9/11 attacks. The failure to pay adequate attention to the so-called "Afghan Arabs" such as bin Laden proved an expensive one for the United Sates and her allies.